Description

Overview

Features

Specifications

Accessories

Warranty
Overview
Makes document management a snap
Take document scanning to a whole new level with the ScanSnap S1300i. Whether you're at home digitizing receipts, bank statements or term papers, or at the office capturing mission critical documents for a business trip, the S1300i takes scanning beyond the desktop and into your world.
One touch scanning
Scan up to 12 double-sided pages per minute
Holds up to 10 pages in the automatic document feeder
USB or AC powered
Compatible with PC and Mac
Best experience with ScanSnap Home
Conventional software ScanSnap Manager also available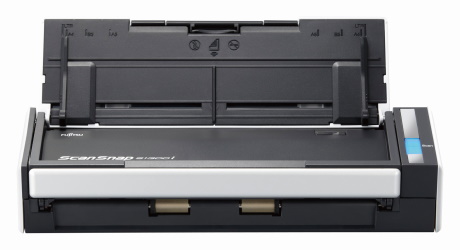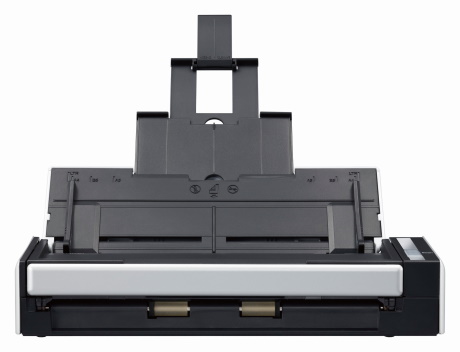 Features
Fast Scanning with Portability
The ScanSnap S1300i is the smallest multi-page, duplex capable ScanSnap for scanning on the road or at the desk. Scanned data can be converted to PDF, searchable PDF, JPEG, Word (editable), Excel (editable).
With the compact design, users can just press the Scan button and the 10 page automatic document feeder scans both sides of each page at up to 12 pages per minute.
Automatically join a two page spread
The S1300i is equipped with "Merge" function. This merging functionality can merge two single pages into one-double spread document.
USB Bus Power for Ultimate Portability
The S1300i can be powered by the PC or Mac's USB ports* when an AC power source is not available.
*When using the USB bus power cable, the PC or Mac must have two USB ports; one for power feeding and the other for USB cable connection. AC adapter also provided.
Best experience with ScanSnap Home
ScanSnap Home combines all your favorite functions into one and is the ultimate platform to utilize scanned data in various ways. Easily manage, edit and utilize data from documents, business cards, receipts and photos with the software. You can scan large volumes of various types of documents from color photos to double-sided landscape documents with a host of intelligent automatic image processing functions.